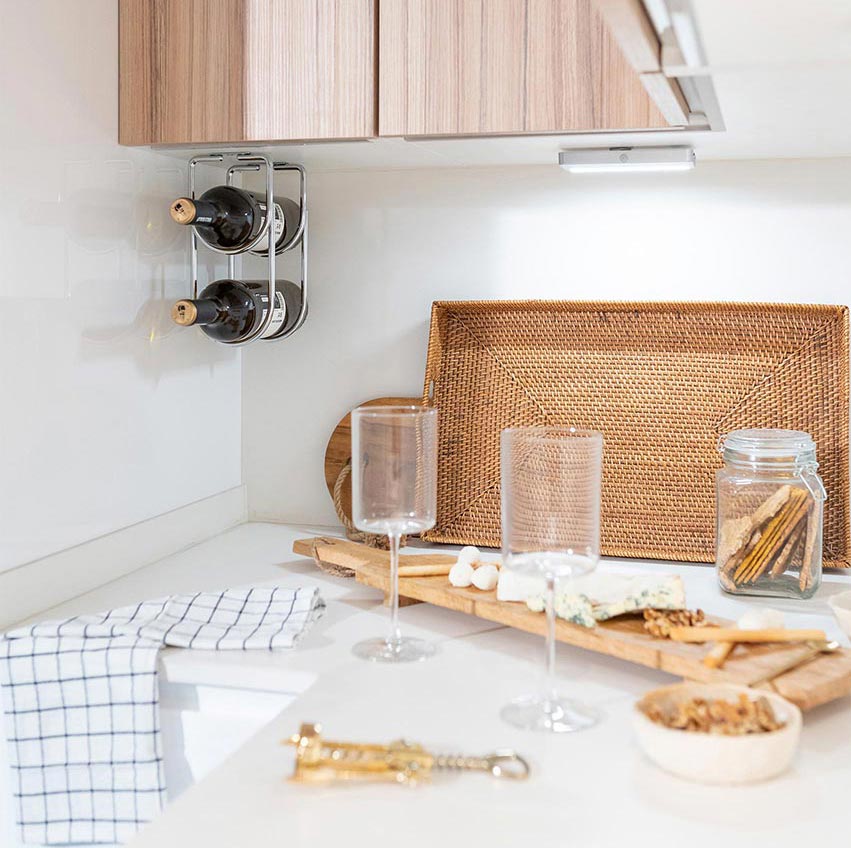 The kitchen is the heart of your home, and kitchen accessories are the help to have order in this room, where everyone wants to be and spend time as a family. 
Convenience, functionality, design and organization are the goals everyone wants in their kitchen. For this reason, at Emuca we work orienting our products to these terms, so that you can enjoy an elegant and organized kitchen.
We help you to organize your kitchen with accessories for the interior of cabinets and drawers such as cutlery trays, waste garbage cans, dish drainers, towel racks, mats, siphon savers, spice racks, corner racks, bottle racks or cup holders.